How Loan Against Securities Are A Great Way To Earn Money
Consumers can utilise their securities to avail of required funds for personal or business purposes. They need to pledge their investments in favour of the lending institution. 
A loan against shares is a secured loan against your financial securities. There is a long list of 800+ approved securities for loan approval. The loan against security can be availed as an overdraft facility. You can utilise the funds as and when required.
You need not bear any loss due to the sudden selling of your investments. During the entire loan term, you will continue to earn on their pledged securities, like interest, dividends, bonuses etc. Therefore, a loan against securities is considered a viable option during a financial trouble for long-term investors. 
You need not bear any loss due to sudden selling of your securities or investment units. Just apply for a loan and keep earning.
Our clients can foreclose these loans anytime. A part-payment facility can also be availed. Rurash does not charge a fee for foreclosure or part payments. 
RURASH brings to you Quick and Secured Financing from Rs 10 lacs to 100 Crores.
Pledge your equity shares, mutual fund investments, FMP, insurance or bonds and get access to instant funding with low interest rates. We facilitate convenient and hassle-free financing through a simple online application and instant processing.
One of our loan officers will work with you to complete the application, process the loan and disburse funds
Have more questions? Quick Apply
Features & Benefits of Loan Against Securities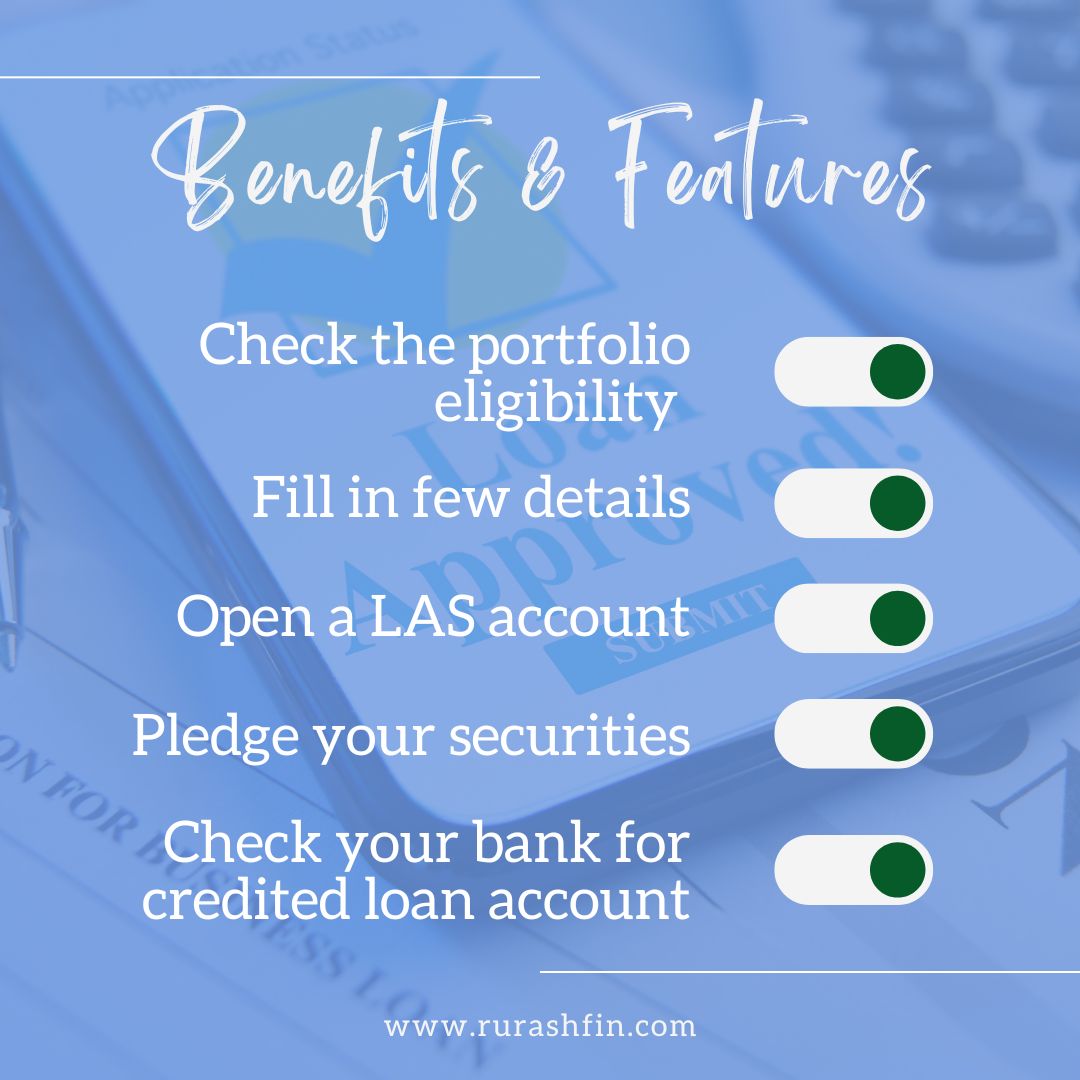 Rate of Interest as low as 9%
Lowest processing charges
Pay interest only on the loan amount utilized and not on the approved amount.
Choose the securities you wish to pledge or change them in future
No additional charges on prepayments
Easy and Convenient Documentation
Designated Relationship Manager.
Exhaustive list of upto 800+ approved securities for LAS.
Multiple lender options
Facility to fund and avail large size loans.
a perfect Overdraft Facility
Allows you to borrow funds and retain portfolio/ investments and fulfill immediate/short-term requirements at the same time
Lowest Rate of Interest 9%
Ownership of investments remains with you
Dividend/income from investments will be continuously reinvested
Continued Benefits from the appreciation of portfolio/ investments
You can leverage the existing portfolio and invest in higher return on investments for further wealth creation.
Quick approvals – 24 hours after opening of account and pledging of securities.
No EMI's – works like an overdraft account, only interest to be serviced every month
Interest payment at a rate as low as 9% and that too, only on the amount utilized
No prepayment charges, no lock-in period
Easy switching of pledged securities with other securities
Over 800+ securities on our approved list
Benefits of Loan Against Securities over Unsecured Loans
Allows you to borrow funds and retain portfolio/ investments and fulfill immediate/short-term requirements at the same time
Lowest rate of interest as compared to unsecured loans and credit cards
No hassle of EMIs, only interest needs to be serviced unlike the unsecured loans
Interest is computed only on the utilized amount of approved loan (pay as per use)
No prepayment fees or foreclosure charges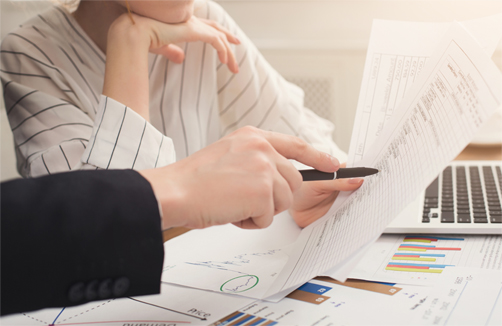 Documents required for Online Application
Photo Identity Proof
Address Proof
Bank Statements
Securities Proof
2 Passport size Photographs
Security Cheques
Statement of Holding