Rurash simplifies Buying or Selling of Unlisted Shares, Pre IPO Shares and ESOP Shares.
We bring to you the best  Alternative Investment Funds from the private equity – secondary markets. 
Unlisted equity includes shares and stocks that are available over the counter and not listed on the stock exchanges.
Unlisted space has a large yet untapped potential for profits. With the growth in retail participation in the markets, there are increasing enquiries for unlisted equity investments.
These unlisted companies often enjoy a healthy growth rate and have industry-leading future prospects. These unlisted shares, especially at the  pre-IPO stage, provide an excellent investment opportunity mainly focusing on long-term wealth creation.
The listing gains can be impressive for the IPO of unlisted companies. Sometimes, investors can get the company shares before the IPO from its promoters or employees. If the right investment is made at the right time, they can earn huge returns with a successful IPO.
Have more questions? Quick Apply
Facts on returns on unlisted shares
There is high demand for quality unlisted shares in the market – the companies with good fundamentals. These are the companies that are changing hands at high prices.
Overall, the unlisted space has been performing better for a few years. There is strong investor interest in the Pre-IPO companies. The price of unlisted shares can increase significantly during the IPO, fetching the investors a good profit.
There are several profitable companies that have given almost more than double returns. One such company is Chennai Petroleum Ltd. Its shareholders are enjoying significant returns, delivering 264% returns. The shares were traded at Rs.102.6 on December 31, 2021, and reached Rs 374.80 in June 2022.
Experts look at tech-enabled sectors, like metaverse, e-commerce, and rapid delivery, to be very fruitful in 2022 and beyond. These are the sectors in which companies with fast growth potential and significant economies of scale. B2B and clean energy also have good traction.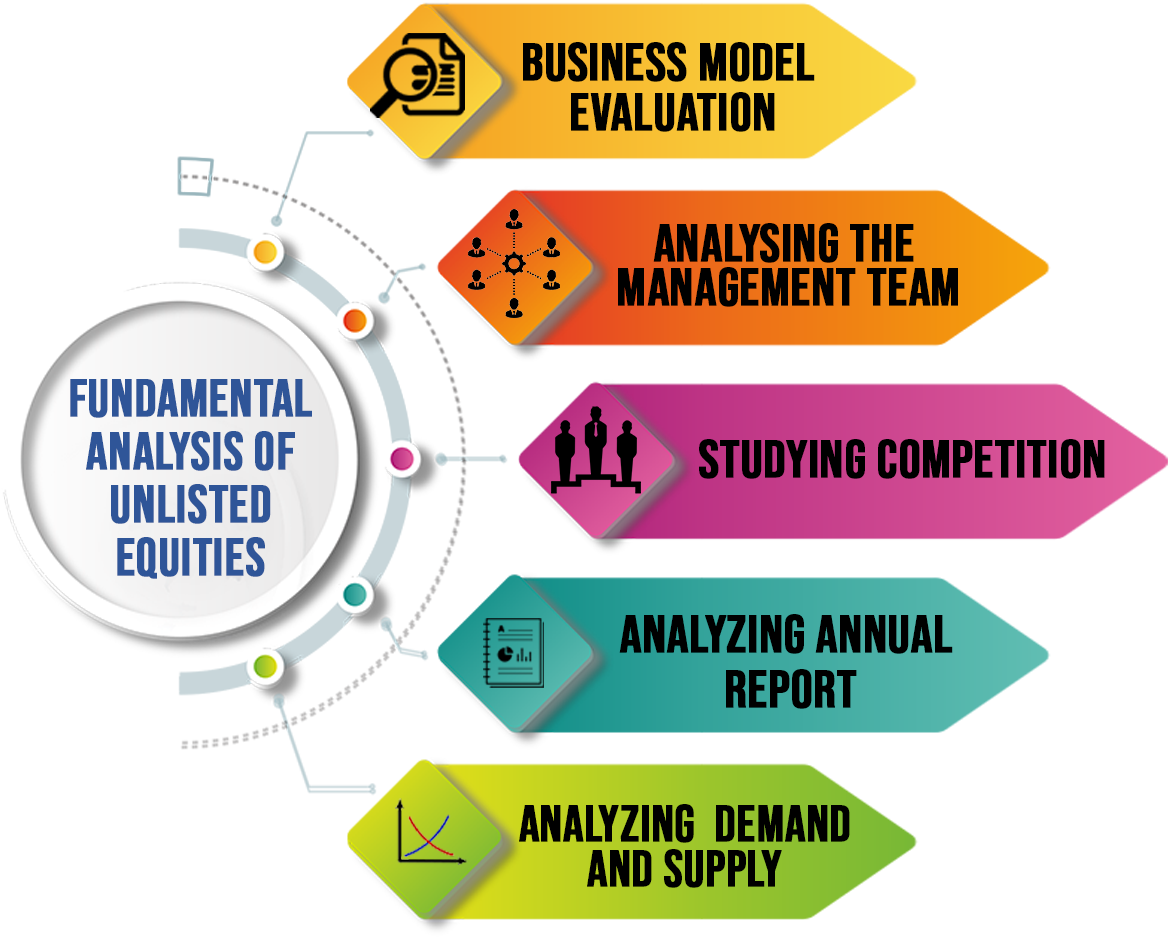 Unlisted Shares or secondaries are the hidden gems that provide investors with an investment opportunity besides smaller public stocks and safe recurring schemes.
Although unlisted securities can be less liquid than listed securities, these investments in unlisted companies have proven to be profitable investment opportunities.
Things to keep in mind while investing in Unlisted Shares
Risk Factors
First, it is not ruled out by SEBI. Second, investors are generally required to invest a significant amount in unlisted shares making, it is a risky exposure. Investment without due diligence on the promoters and the financials of the company may result in more reds on the portfolio.One cannot ignore that promoters can provide inadequate information about the company's fundamentals, so it is always recommended to invest in the secondaries through the experts.
Huge Opportunity Cost
There will be a huge opportunity cost if the waiting period for an IPO is long. Also, the equity dilution after the IPO allotment is a concern. If the company does not make profits and is unable to pay a dividend, there may be no return on investments. To mitigate such risks, it is always advised to consult a seasoned stock broker or wealth consultant before investing in unlisted shares.
Taxation
Tax implications for unlisted equity are different from listed shares. If the unlisted securities are held for less than 24 months of investing, they attract short-term capital gains (STCG) tax and are taxed at a marginal tax rate. If they are held for more than 24 months, they attract long-term capital gains at 20% with indexation benefits.
Why Buy/Sell Unlisted Shares with Rurash?
Investors will need a trusted platform to steer away from any counterparty risks in the OTC market. Investing with a trusted partner like Rurash  Financials mitigates  the risk involved in unlisted stock investments.With us the investors will be receiving the research reports together with a personalised wealth custodian who will guide them throughout while picking the secondaries from the private equity market.
Additionally, we will help you with the price discovery and valuation. Since there is no actual market price for unlisted shares on the stock exchange, underwriters or investment bankers determine the value. You will be able to understand how fair market pricing is evaluated.

KYC

Transfer Funds

Demat. Securities
We offer  a wide range of unlisted shares so that you can invest in stocks as an owner, not a speculator. You just need to complete your KYC formalities, transfer funds and invest in Demat securities.
With insightful research articles and prudent advisory on the financial product, our relationship manager will help you understand investment opportunities and pick the right stocks for wealth creation.
Thus, find the stocks that are ready to raise funds at realistic valuations with a high conviction on growth and had less complicated structures