What are Mutual Funds' Investments all about?
Mutual Fund is an investment vehicle made up of capital/corpus collected from various owners and risk-takers. Units are issued to the investors in the proportion to their investments.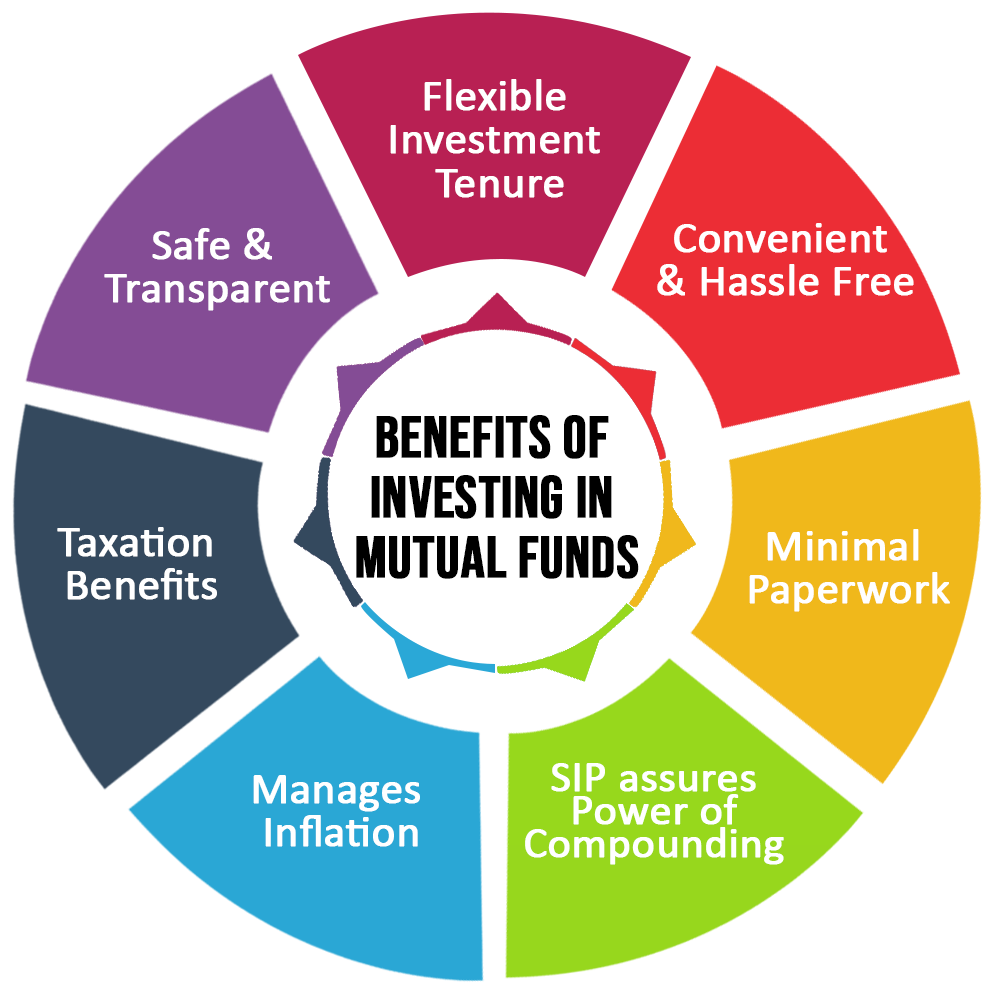 Have more questions? Connect
Mutual Fund categories for Diversification
Equity Schemes
Hybrid Schemes
Debt Schemes
ELSS
ETF's
Equity Schemes
There are pure Large Cap Funds, Core Diversified Funds, Multi Cap/ Focused Funds, Sector/ Thematic Funds, Value Funds/ Contra Funds in variety.
Hybrid Schemes
Debt Schemes
ELSS
ETF's