Learning how to build wealth from nothing seems like "Mission Impossible". But, it is possible to build wealth from nothing and those who are achieving the "impossible" are doing so with increasing profits. Investors that buy low and sell high do so to increase their profits. If the stock price rises, a day trader buys shares of stock in the morning and sells them at a higher price per share in the afternoon. This is a profit per share.
"Buy low, sell high" is the famous adage about making money in the stock market. It is a strategy to buy stocks or securities at a low price and sell them at a higher price. The truism is based on the tendency of the markets to overshoot to the downside as well as to the upside.  The investors buy at a low price and sell at a high. ​​There can't be anything simpler than this popular buy low, sell high mantra.
Listed companies are the ones that are included and exchanged on a specific stock exchange, according to different sources. The stock exchanges have specific requirements that a corporation must achieve and continue to fulfill to be listed and to stay. They issue stock shares to the public via a stock exchange. The company's outstanding shares are bought and sold through the exchange after being issued. Listed companies follow the rules and regulations of the Securities and Exchange Commission (SEC).
A public company need not necessarily be listed. An unlisted public corporation is not listed on any stock exchange and its shares are known as unlisted shares. It can have any number of shareholders collecting money.
Is it good to buy unlisted shares?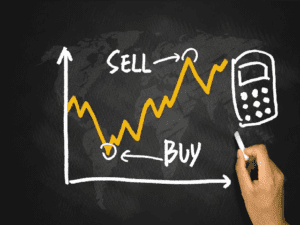 "Everyone has the ability to build a financial ark to survive and flourish in the future" – Robert Kiyosaki
Unlisted shares offer different risk dynamics and are complementary to one who has invested in listed shares. They can be a good means of diversifying the portfolio. Unlisted shares offer better return potential as compared to the listed shares.
Although there are several reasons for investing in unlisted shares, some of the most common benefits of owning unlisted shares are-
High-Value Investments: The markets are either overvalued or undervalued for prolonged times. If an investor buys while the stock is undervalued, then he/she will make good returns on the investments.
Peace Of Mind: Unlisted equity stock prices are relatively stable, so the buyer does not need to worry about price fluctuations.
High Growth Investments: Unlisted companies are smaller in scale and yet to hit a point and satisfy their capital needs. When it gets listed on stock exchanges being invested in its growth also yields good returns due to limited base impact.
Diversification Of Risk: Unlisted equity shares are a different investment option and offer risk diversification for investors who invested in the listed equity markets.
It is imperative to understand the tenets of buy low and sell high before making sweeping observations about its efficacy or the lack of it. Putting a value to stock depends on various factors. It is not about the company's products and services, competitive landscape, or leadership team but also about monetary and fiscal policies, global cues, and a host of unknown variables that may affect its value. Herd instinct also drives stock prices. The investor who takes an unbiased look at the market also sees the herd instinct at work and takes advantage of the extreme ups and downs caused by it. 
Speculative forces and macro-level triggers, both global and domestic, combine to cause the stock market's highs and lows. Overconfidence in the highs and panic in the lows render us incapable of making sound decisions during the highs.
For trading and investment decisions, it is best to engage a competent financial adviser who helps to make the most of the investments profitable. The buy low, sell high trading strategy is complicated as it is difficult to predict the high or low of a stock. Buying or selling at the earliest possible time is ideal.
The listed stocks are traded through the stock exchange. They are bought and sold directly on the exchange and are called open market trading. The buying and selling of shares without any stock exchange are known as close market trading. As very few know about the transaction, unlisted stocks are traded over the counter via intermediaries. These stocks are close market instruments. If one needs to buy or sell unlisted stocks, one needs to contact any of the intermediaries who have the unlisted shares of the company.
Investing in listed shares is done by buying from the secondary market and trading on the stock exchange.
However, for buying the unlisted shares, one needs to contact an intermediary, negotiate the price of the stocks, and then if everything falls into place buy these stocks.
How does it work?
For Buyers
Choose the Desired Shares and decide which company to invest in. Contact the team about the desired investment.

Make Payment to the company 

The shares get Delivered to customers' Demat accounts within 24 hours from the company

The shares reflect in customers' Demat accounts within 24 hours, depending on the public holidays. 

The company helps in Portfolio management (manages investments and assists in the buying and selling of shares)
Why an expert can help you through portfolio management services?
Research & Advisory:

Research is done by top Notch people on Public and Private companies,  Qualified Authors, and Certified Advisors.

Technologically handled hassle-free process:

The Historical data, price charts, and financial reports are prepared for Private as well as public companies.

Instant Buy:

Make payment instantly on the payment gateway.

Manages customer's portfolio by managing investments and assisting in the buying and selling of shares.

Trust:

The research platforms are trustworthy and advice is based on thorough research and analysis.
The difference between listed and unlisted shares is visible and thus one can easily decide which one they want to invest their money into. While listed shares provide higher security of capital or money, the unlisted ones can earn huge profits.
Conclusion
Investing in an initial public offering (IPO) is quite popular and quite common as an investment activity globally. Most individuals rely on stock trading to augment their income. One of the largely ignored facts remains that investing in pre-IPO might help you earn a lot of money and get a high ROI on your investment. Along with remaining cautious, you would need expert guidance to navigate you through the unlisted shares market. 
RURASH is one of India's investment management firms, providing financial solutions to augment the client's wealth and facilitate building a legacy.
For any guidance regarding financial instruments, Connect with the relationship manager now on Call and Whatsapp or write to: unlisted@rurashfin.com,
Check out the Unlisted Shares List here.